Metal Implants and Medical Alloys Market CAGR of 8.6%by 2028, Size, Share, Growth Opportunities, Driver, Restraints and Revenue Insights
The rising geriatric and obese population is one of the key factors driving this market. Hospitals, Clinics, Physicians and Patients are getting aware of the benefits of the metal implants and medical alloys in increasing the quality of life. This has provided an additional boost to this market
Luton, Bedfordshire, United Kingdom, Feb. 28, 2023 (GLOBE NEWSWIRE) --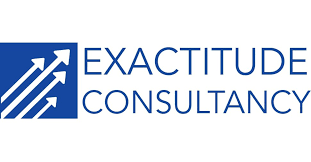 Exactitude Consultancy, the market research and consulting wing of Ameliorate Digital Consultancy Private Limited has completed and published the final copy of the detailed research report on the Metal Implants and Medical Alloys Market .
Global Metal Implants and Medical Alloys Market stands at US$ 2.83 Billion in 2022 and is anticipated to grow at a CAGR of 8.6% over the following Six years to reach US$ 4.4 billion by 2028.
Metal Implants and Medical Alloys Market Growth in upcoming years
Metal implants do not have any osteogenic qualities to aid in bone repair; they are only biocompatible. CaP coatings enhance their osteointegration or biological anchoring to the bone. It is intended to give metal implants surface biological characteristics for protein adsorption, cell adhesion, and bone apposition. Instead of fibrous tissue encapsulation, direct bone-to-implant contact is preferred for a biomechanical fixation of implants.
Metal implants have greatly improved the quality of life for millions of patients by making procedures like spinal surgery, joint replacement, and fracture fixation possible. Metal implants as biocompatible surfaces inside a bony habitat have many advantages and disadvantages. We concentrate on how they engage with bone and the circumstances that allow pathogens to colonize them. Bacterial adhesion is generally encouraged by any surface that can encourage extracellular matrix molecule attachment to increase osteoblast cell number and, consequently, osseointegration.
Click & Get Free Sample Report in Minutes: https://exactitudeconsultancy.com/reports/1434/metal-implants-and-medical-alloys-market/#request-a-sample
Market Dynamics
Driver: Growing demand for minimally invasive surgical procedures
Minimally invasive surgical procedures are performed for a broad range of conditions such as herniated discs, degenerative spinal disease, fractures, trauma, tumors, herniated discs with cord compression, herniated discs with Cauda Equina Syndrome (CES), spondylosis/spondylolisthesis, stenosis, pseudoarthrosis, partial knee trauma, and errors in the positioning of prosthetic implants.
Compared to open surgeries, minimally invasive surgical techniques are safer, less traumatic, and have reduced mortality and complication rates. A study by Clinical Orthopedics and Related Research found that open operations have a 5.77 times higher chance of surgical-site infections (SSIs) than minimally invasive procedures. Reduced surgical risk, less discomfort and blood loss, a lower risk of infection, and shorter post-operative recovery times are just a few benefits of minimally invasive procedures.
Restraint: Shortage of skilled surgeons
The Lancet Commission on Global Surgery estimates that each year in low- and middle-income nations (LMICs), an additional 2.2 million surgeons, anesthetists, and obstetricians are needed. Additionally, there is a shortage of surgeons in the healthcare systems of key healthcare markets like the US, Germany, and the UK. For instance, the Association of American Medical Colleges estimates that by 2025, there will be a shortage of 41,000 general surgeons in the US, while there is one vascular surgeon for every 137,000 people in the UK. Despite having a sizable target patient group, the significant lack of surgeons capable of handling the rising demand for procedures is anticipated to have an impact on the uptake of implants in the years to come.
Companies Covered:
Carpenter Technology Corporation
Royal Dsm
Johnson Matthey PLC
Fort Wayne Metals
ATI Specialty Alloys & Components
Ametek Specialty Metal Products
Questek Innovations LLC
Supra Alloys Inc
Materion Corporation
Aperam S.A
Recent Developments
June 2022: OsssDsign announced that the company launched of OssDsign Cranial PSI in Japan. OssDsign Cranial PSI is a patient-specific cranial implant made from 3D-printed medical-grade titanium covered by a regenerative calcium phosphate composition.


March 2022: OSSIO Inc. achieved another significant commercial milestone with its third regulatory clearance from the United States Food and Drug Administration (FDA) for the OSSIOfiber product family in the last four months, paving the way for additional implants made from OSSIOfiber Intelligent Bone Regeneration Technology to be available to patients and surgeons over the next six months.
| | |
| --- | --- |
| Attributes | Value |
| Metal Implants and Medical Alloys market Share (2022) | US$ 2.83 Billion |
| Metal Implants and Medical Alloys market Projected Size (2028) | US$ 4.4 Billion |
| Metal Implants and Medical Alloys market Growth (CAGR 2023-2028) | 8.6%. |
Browse the full " Metal Implants and Medical Alloys Market By type (Titanium, Stainless Steel, cobalt-Chromium, Other metals), by application (Orthopedic, Cardiovascular, Dental, Craniomaxillofacial and Neurological) and by Region, Global trends and forecast from 2023 to 2028 " Report and TOC at https://exactitudeconsultancy.com/reports/1434/metal-implants-and-medical-alloys-market/#table-of-content
Segment Overview
The Metal Implants and Medical Alloys market is segmented by type, deployment, and end user.
by Type
by Application
by Region

Titanium
Stainless Steel
Cobalt-Chromium
Others (Gold, Silver And Magnesium Alloys)

Orthopedic
Cardiovascular
Dental
Craniomaxillofacial
Neurological

North America
Europe
Asia Pacific
South America
Middle East and Africa
To learn more about this report, request a free sample copy
Market Trends
Dental Segment Expected to Hold a Major Market Share in the Metal Implants and Medical Alloys Market
Artificial tooth roots known as dental implants can be medically inserted into the jawbone. The fixture and the abutment, which are usually made of zirconium and titanium, are the two main parts of dental implants. The country's rising dental problem burden and the nation's aging populace are fueling segment development. According to a research report published in the International Dental Journal in August 2022, oral diseases continued to be a significant health concern for local Chinese citizens in Jiangsu. The demand for dental implants is anticipated to increase throughout the study period as a result of the high prevalence of dental issues in the nation.
Quantitative Analysis
Market size, estimates, and forecasts from 2023 - 2028
Market size and revenue estimates for product up to 2028
Market revenue estimates for application up to 2028
Market revenue estimates for type up to 2028
Regional market size and forecast up to 2028
Company financial
What are the Key Data Covered in this Metal Implants and Medical Alloys Market Report?
CAGR of the market during the forecast period 2023-2028
Detailed information on factors that will drive Metal Implants and Medical Alloys Market growth during the next Six years
Precise estimation of the Metal Implants and Medical Alloys Market size and its contribution to the parent market
Accurate predictions on upcoming trends and changes in consumer behaviour
The growth of the Metal Implants and Medical Alloys industry across North America, Europe, APAC, South America, the Middle East, and Africa
A thorough analysis of the market's competitive landscape and detailed information on vendors
Comprehensive details of factors that will challenge the growth of Metal Implants and Medical Alloys Market vendors
To know an additional revised 2023 list of market players, request a sample report: https://exactitudeconsultancy.com/reports/1434/metal-implants-and-medical-alloys-market/#request-a-sample
Browse Other Related Research Reports from Exactitude Consultancy
Sleep Apnea Devices Market -> Market is projected to reach $ 11.3 billion by 2028- Request an PDF Sample [139-Pages]
Medical Aesthetics Market -> Market is projected to reach $ 15.8 billion by 2028- Request an PDF Sample [140-Pages]
Respiratory Care Devices Market -> Market is projected to reach $ 32.5 Billion by 2028- Request an PDF Sample [139-Pages]
Pet Insurance Market -> Market is projected to reach $ 17 billion by 2026- Request an PDF Sample [85-Pages]
Irfan Tamboli (Head of Sales) - Exactitudeconsultancy
Phone: + 1704 266 3234 
sales@exactitudeconsultancy.com