Unleashing the Green Wave: Investing in the Flourishing Cannabis Stocks of the US Sector in 2023
2023-05-15 11:30:58 ET
Top Cannabis Stocks For Your Watchlist Mid May
Are you looking to invest in the best marijuana stocks in the United States in May? In recent years, the cannabis industry has experienced a remarkable transformation, evolving from an illicit market to a booming sector of legitimate businesses. As 2023 continues, the United States is at the vanguard of the cannabis revolution. With an increasing number of states legalizing medical and recreational cannabis, investors are looking for opportunities in the US cannabis business.
From the early days of marijuana prohibition to the current era of state-by-state legalization, the cannabis business has grown exponentially, unlocking enormous economic possibilities. According to New Frontier Data, the cannabis market will generate $41.5 billion in yearly sales by 2025, enticing investors to get a footing in this embryonic and fast-rising sector.
This month, bipartisan United States House and Senate lawmakers reintroduced the SAFE Banking Act, revitalizing the cannabis sector. Additionally, Senator Chuck Schumer suggested last week that a committee vote would occur soon after a preliminary hearing on Thursday. He also stated that he intends to link judicial reform legislation to SAFE Banking. These marijuana stocks, known for having high market volatility, could result in significant profits for short-term and long-term investors. Over the next five years, the cannabis market is expected to more than double. The top marijuana stocks to watch in mid-May are listed below.
[Read More] 2 Marijuana Stocks To Buy Right Now In May?
Best US Marijuana Stocks To Watch Mid-May 2023
Trulieve Cannabis Corp. ( OTC: TCNNF )
Ayr Wellness Inc. ( OTC: AYRWF )
Verano Holdings Corp. ( OTC: VRNOF )
Trulieve Cannabis Corp.
Trulieve Cannabis Inc., a company with operations in eleven states, has the largest market share in Florida. The firm dominates the cannabis market in America, with 175 retail locations. The company's processing and expansion space totals 4 million square feet. Trulieve's position in the Southeast cannabis industry has benefited from the most recent Georgia production license. The company opened its first dispensary in Massachusetts, laying the framework for future expansion. In February, the company purchased a 64,00 square foot growing facility in Phoenix to enhance its capacity for production in the southwest. The company expanded its geographic reach into West Virginia by acquiring Greenhouse Wellness West Virginia Dispensaries LLC in April.

In the first quarter of 2023, the company recorded revenue of $289 million, with retail sales accounting for 95% of total revenue. Furthermore, Trulieve had a GAAP gross margin of 52% and a gross profit of $150 million. The corporation recorded a $64 million financial loss. A $21 million* adjusted net loss removes non-recurring costs, asset impairments, disposals, and discontinued activities. Trulieve currently operates 186 retail dispensaries in the United States and over 4 million square feet of cultivation and processing capacity.
TCNNF Stock Performance
TCNNF stock closed on May 12 th at $4.48, down 14.67% in the last month of trading. Currently, the stock has a 52-week price range of $4.35-$16.11 and is down 40.82% year to date. According to analysts at Tip Ranks, TCNNF stock has a 12-month average price target of $12.90 per share. In this case, this represents an upside of 188.01% from its last trading price of $4.48.
[Read More] Are Marijuana Stocks A Buy As SAFE Banking Comes Into Focus?
Ayr Wellness Inc.
Ayr Wellness Inc. is a well-known Florida-based cannabis firm. Fifty-five of the company's 80 marijuana-related enterprises are located in Florida. To grow in Illinois, the company purchased Herbal Remedies Dispensaries, LLC. Adult marijuana use may increase its popularity at Ayr's Massachusetts-based businesses. In Pennsylvania, the firm has opened its sixth connected dispensary. Ayr intended to extend its 86,000-square-foot processing and growing factory in December after receiving regulatory certification from Arizona. By acquiring Levia Cannabis Infused Seltzer in 2022, the corporation invested significantly in the beverage market.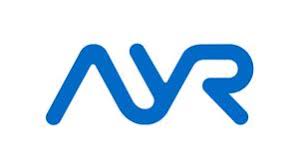 AYR Financial Results
According to AYR data, revenue for the fourth quarter of 2022 was $124.6 million, up 11.5% from the fourth quarter of 2021 ($111.8 million). Earnings increased by 48% this quarter, according to the study. Two new dispensaries debuted in Florida in the fourth quarter of 2018, and two more will open in the first quarter of 2023, bringing the total number of Ayr's dispensaries in the state to 55. Ayr has commenced adult-use sales in three newly opened retail venues in New Jersey that are already operating as AYR dispensaries, in addition to continuing therapeutic sales at its retail facility in Somerville, Massachusetts.
Ayr's eight-state service zone will have 80 dispensaries by 2022, making it one of the year's highlights. In addition, Tahoe Hydroponics, LLC and NV Green, Inc. signed management services agreements with the company. It also acquired Herbal Remedies Dispensaries, LLC, and Cultivauna, LLC, which owns the Levia brand of cannabis-infused beverages.
Ayr also finished greenhouse construction in Massachusetts, New Jersey, and Ohio. The company expects revenues and adjusted EBITDA in Q1 2023 to be comparable to those in Q4 2022, and its financial performance will be consistent with market trends. Ayr then expects an increase in operating cash flow, revenue, and adjusted EBITDA. In March, the company announced the opening of four new retail locations in Florida. The company plans to report its first-quarter 2023 results before the market opens on May 16th.
AYRWF Stock Performance
AYRWF stock closed on May 12 th at $0.9260, up 49.35% in the last trading month. Currently, the stock has a 52-week price range of $0.5660-$6.75 and is down 22.83% year to date. According to analysts at CNN Business, AYRWF stock has a 12-month average price target of $6.35 per share. In this case, this would represent an upside of 586.22% from the last price of $0.9260.
[Read More] Are Cannabis ETFs The Best Way To Invest In Marijuana Stocks? 3 For Your Watchlist
Verano Holdings Corp.
Verano Holdings Corp. is a multistate, vertically integrated cannabis business in the US. Under a number of brand names, the company offers high-end cannabis products for sale. Verano still holds control over 14 production and processing facilities, 125 dispensaries, and 13 states. Even so, the company has 63 locations and is well-known in Florida. Zen LeafTM and MÜVTM, two of the company's retail brands, operate dispensaries that serve both medicinal and adult-use customers. The company opened a drive-through dispensary on Flamingo Drive in Las Vegas.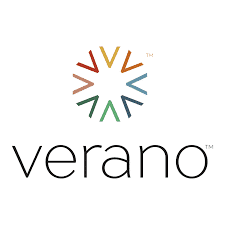 Verona delivered revenue for the first quarter of 2023 was $227 million, up 12% from $202 million for the first quarter of 2022 and up 1% from $226 million for the fourth quarter of 2022. The increase in revenue for the first quarter of 2023 compared to the first quarter of 2022 was driven primarily by strength from retail and wholesale adult-use sales in New Jersey and Connecticut, slightly offset by retail declines in Pennsylvania. In addition,  gross profit for the first quarter of 2023 was $109 million or 48% of revenue, up from $99 million or 49% of revenue for the first quarter 2022 and up from $103 million or 46% of revenue for the fourth quarter of 2022.
VRNOF Stock Performance
VRNOF shares closed at $3.00 on May 12 th , up 7.91%in the past month of trading.  Currently, the stock has a 52-week price range of $2.58-$8.587 and is down 3.85% year to date. According to analysts at Tip Ranks, VRNOF stock has a 12-month average price target of $9.52 per share. This would represent an increase of 217.33% from its last trading price of $3.00.
Trading Top US Pot Stocks Mid May
Several events are expected to occur in the next months that might raise the value of these marijuana stocks in 2023. Examining their financial statements and press releases may help you find the greatest cannabis firms on the market. To capitalize on recent market volatility, a number of seasoned traders are actively placing short-term bets in the biggest cannabis companies. Before commencing a trade, use technical indicators and chart patterns to determine the optimal entry and exit criteria. You can increase your chances of making profitable trades by actively seeking out favorable market conditions. These could be some of the top US pot stocks to watch this quarter.