Launchpool and Unizen Announce a Strategic Partnership
Zurich, Switzerland, May 03, 2023 (GLOBE NEWSWIRE) -- The teams at Launchpool ( https://launchpool.xyz/) and Unizen ( https://www.unizen.io/) are excited to announce a newly-forged strategic partnership that aims to revolutionise the way that investors discover and fund the highest quality cryptocurrency projects.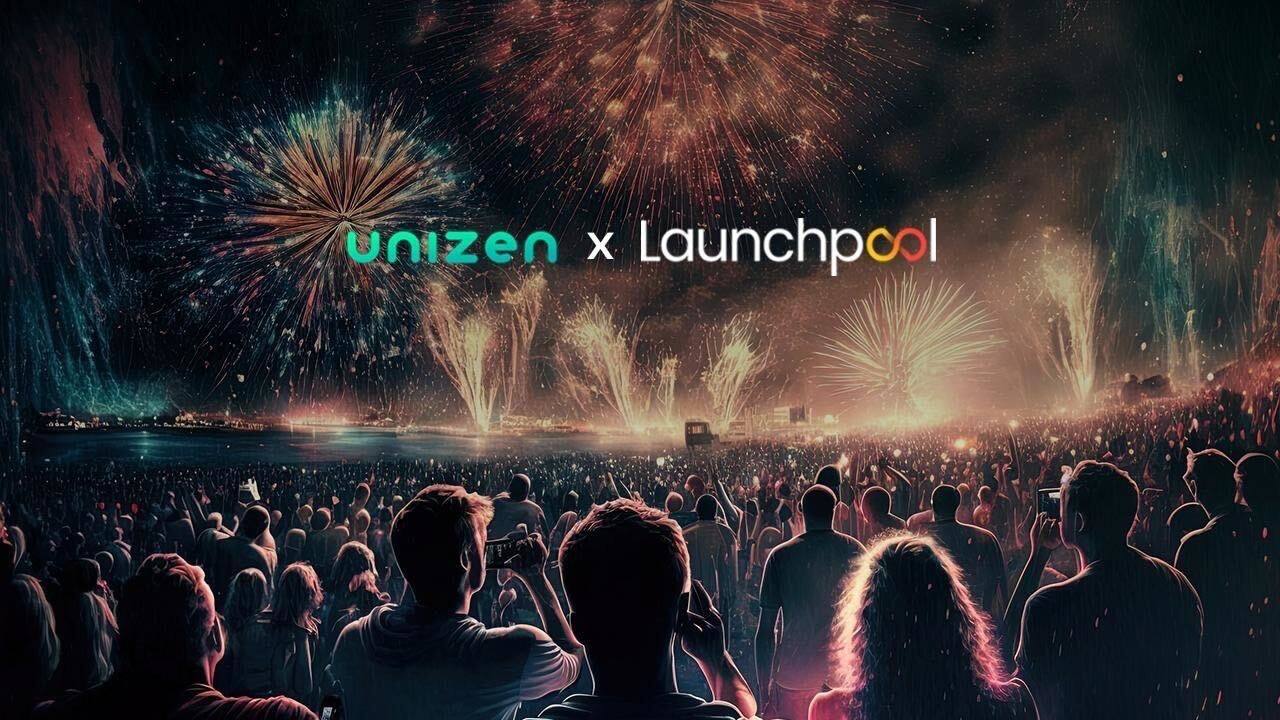 Under the terms of this partnership the parties shall focus on sourcing and qualifying high quality crypto and Web 3 projects that are at a very early stage, have not been listed on any centralised or decentralised exchange, and may or may not have completed their private sale funding. Unizen shall act as the exclusive gateway for Launchpool projects. The Partnership shall invoke the resources and networks of Unizen's ZenX Labs to provide bespoke strategic advisory services to projects that are to be listed on Launchpool's platform. Only the highest standard of projects will have the ability to raise on Launchpool, thus ensuring that the community and follow-on investors will have access to some of the most promising opportunities within the industry.
"Unizen was the first project to launch on our platform and it was a massive success for all parties involved.", says Liam Robertson, Founder of Launchpool. "Having now worked extensively over the years with the team behind Unizen, we feel their value proposition and investment philosophy are similar to ours. The pooling of our expertise lends itself to improved outcomes for both parties. We are therefore delighted to now be able to call Unizen our official and exclusive launch partner."
"We are thrilled to join forces with Launchpool, an egalitarian investment launchpool, who has an aligned ethos with ourselves in terms of adding continual utility to the community beyond that which was promised originally even.", says Sean Noga, CEO of Unizen. "Together, we are helping the best builders BUIDL, and then presenting these opportunities to everyone ."
With Launchpool and Unizen's commitment to quality and innovation, the Web3 space can expect to see exciting new developments in the coming months.
About Launchpool
Launchpool ($LPOOL) is a decentralized finance (DeFi) platform that allows users to participate in initial DEX offerings (IDOs) and earn rewards for staking their tokens.
Launchpool believes crypto investing should be egalitarian, with all project stakeholder groups being as important as each other. Launchpool harnesses their strengths, and aligns their incentives, so that the sum is greater than its constituent parts, and projects are a success for all.

Website I Twitter I Discord I Telegram I Instagram I Medium
About Unizen
Unizen ($ZCX) is a cutting-edge operating system for Web3 applications that enables users to seamlessly, cost-efficiently, and securely interact with all things Web3. It is designed to provide a non-custodial, unified user experience for interacting with various Web3 applications and assets, regardless of the underlying blockchain technology. Unizen uniquely solves the complexities, accessibility, costs and interoperability issues plaguing the DeFi space (see https://www.unizen.io/ ).

Unizen in 90 Seconds: Watch Now

Website I Application I Twitter I Discord I Telegram I Instagram I Medium
Sean Noga
sean(at)unizen.io