INVESTOR DEADLINE APPROACHING: Hayward Holdings, Inc. Investors with Substantial Losses Have Opportunity to Lead Case
San Diego, California--(Newsfile Corp. - September 24, 2023) - Robbins Geller Rudman & Dowd LLP announced that it has filed a class action lawsuit seeking to represent purchasers of Hayward Holdings, Inc. (NYSE: HAYW) common stock between March 2, 2022 and July 27, 2022, all dates inclusive (the "Class Period"). Captioned City of Southfield Fire and Police Retirement System v. Hayward Holdings, Inc., No. 23-cv-04146 (D.N.J.), the Hayward Holdings class action lawsuit charges Hayward Holdings, certain of its top executive officers, in addition to its controlling shareholders with violations of the Securities Exchange Act of 1934.
If you suffered substantial losses and wish to serve as lead plaintiff, please provide your information here:
https://www.rgrdlaw.com/cases-hayward-holdings-inc-class-action-lawsuit-hayw.html
You can also contact attorney J.C. Sanchez of Robbins Geller by calling 800/449-4900 or via e-mail at jsanchez@rgrdlaw.com. Lead plaintiff motions for the Hayward Holdings class action lawsuit must be filed with the court no later than October 2, 2023.
CASE ALLEGATIONS: Hayward Holdings is a global designer, manufacturer, and marketer of a broad portfolio of pool equipment and associated automated systems.
As the Hayward Holdings class action lawsuit alleges, defendants throughout the Class Period made false and/or misleading statements and/or failed to disclose that: (i) Hayward Holdings and its management had engaged in a channel-stuffing scheme designed to artificially boost Hayward Holdings' short-term sales and earnings; (ii) Hayward Holdings had flooded its channel partners with inventory that they did not want or need at a level that far outpaced then-existing consumer demand; (iii) Hayward Holdings' channel partners were suffering from an inventory glut as a result of the channel-stuffing scheme that would require a massive de-stocking in the second half of 2022; (iv) Hayward Holdings' channel-stuffing scheme had cannibalized future sales, materially impairing Hayward Holdings' ability to sell to its customers; (v) the demand for pool equipment had slowed down, which, combined with flooding channel partners with more inventory, led to an inventory glut and the need for these channel partners to reduce inventory levels; and (vi) as a result of the above, Hayward Holdings' projected 2022 financial results were not achievable and lacked a reasonable basis in fact.
On July 28, 2022, Hayward Holdings announced financial results for the second fiscal quarter of 2022, shocking analysts and investors by revealing that Hayward Holdings was expecting its channel partners to reduce their inventory on hand by approximately four to six weeks in the second half of 2022. As a result, Hayward Holdings reduced its 2022 guidance to reflect massive inventory reduction in the second half of the year. Notably, during an earnings call held that same day, defendant CEO Kevin Holleran admitted that the inventory bottleneck traced back to inventory decisions made "at the end of 2021" – i.e., before the Class Period. As a result, the price of Hayward Holdings common stock fell nearly 24%, damaging investors.
The plaintiff is represented by Robbins Geller, which has extensive experience in prosecuting investor class actions including actions involving financial fraud. You can view a copy of the complaint by clicking here.
THE LEAD PLAINTIFF PROCESS: The Private Securities Litigation Reform Act of 1995 permits any investor who purchased Hayward Holdings common stock during the Class Period to seek appointment as lead plaintiff of the Hayward Holdings class action lawsuit. A lead plaintiff is generally the movant with the greatest financial interest in the relief sought by the putative class who is also typical and adequate of the putative class. A lead plaintiff acts on behalf of all other class members in directing the Hayward Holdings class action lawsuit. The lead plaintiff can select a law firm of its choice to litigate the Hayward Holdings class action lawsuit. An investor's ability to share in any potential future recovery of the Hayward Holdings class action lawsuit is not dependent upon serving as lead plaintiff.
ABOUT ROBBINS GELLER: Robbins Geller Rudman & Dowd LLP is one of the world's leading complex class action firms representing plaintiffs in securities fraud cases. The Firm is ranked #1 on the most recent ISS Securities Class Action Services Top 50 Report for recovering more than $1.75 billion for investors in 2022 – the third year in a row Robbins Geller tops the list. And in those three years alone, Robbins Geller recovered nearly $5.3 billion for investors, more than double the amount recovered by any other plaintiffs' firm. With 200 lawyers in 10 offices, Robbins Geller is one of the largest plaintiffs' firms in the world and the Firm's attorneys have obtained many of the largest securities class action recoveries in history, including the largest securities class action recovery ever – $7.2 billion – in In re Enron Corp. Sec. Litig. Please visit the following page for more information:
https://www.rgrdlaw.com/services-litigation-securities-fraud.html
Attorney advertising.
Past results do not guarantee future outcomes.
Services may be performed by attorneys in any of our offices.
Contact:
Robbins Geller Rudman & Dowd LLP
655 W. Broadway, Suite 1900, San Diego, CA 92101
J.C. Sanchez, 800-449-4900
jsanchez@rgrdlaw.com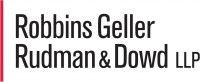 To view the source version of this press release, please visit https://www.newsfilecorp.com/release/181581