Top Marijuana Stocks To Watch Right Now In 2023
2023-03-28 07:00:00 ET
The Best 3 Marijuana Stocks To Buy In The Stock Market?
With how volatile the cannabis sector is marijuana stock investors are looking for any opportunity they can. When getting into cannabis investing finding the best marijuana stocks to buy at low entry points is key. The old saying goes buy low and sell high which has not changed. This is the true advantage of a volatile sector is when you are able to capitalize on the pullback. Especially with pot stocks where a change in trading can happen without any sign or warning.
Now those who are actively involved with the cannabis sector know there is much in the works. During March some companies reported their earnings and are continuing to do so in April. The more positive results the better odds of seeing some type of upward momentum. Even if it's just for a short time which has been the repetitive pattern for most cannabis stocks .
Still, if you can learn the sector and do your homework on investing and trading cannabis stocks there is a better chance of seeing solid gains. The more you know and understand the more prepared you are for any kind of market change. The companies mentioned below are several marijuana stocks to watch in April which may soon start to rise as more is to unfold for the cannabis industry in 2023.
Top Marijuana Stocks 2023
Village Farms International, Inc. ( NASDAQ:VFF )
Tilray Brands, Inc. ( NASDAQ:TLRY )
Organigram Holdings Inc. ( NASDAQ:OGI )
Village Farms International, Inc.
Village Farms International, Inc. together with its subsidiaries, produces, markets, and sells greenhouse-grown tomatoes, bell peppers, and cucumbers in North America.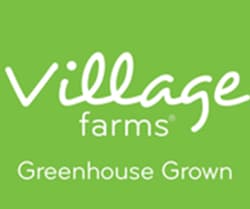 It operates through four segments: Produce, Cannabis-Canada, Cannabis-U.S., and Energy. Recently the company reported its fourth quarter 2022 financial results.
[Read More] 3 Top Marijuana Stocks That Are For Cannabis Investors
Fourth Quarter 2022 Financial Highlights
Consolidated sales were $69.5 million, a decrease of ($3.3 million), or (5%), from $72.8 million.
Consolidated net loss was ($49.3 million), or ($0.54) per share, compared with a net income of $2.1 million, or $0.03 per share.
Total Cannabis segment net sales decreased (2.0%) year-over-year to $33.2 million, representing 47.9% of total Village Farms sales; and,
The total Cannabis segment adjusted EBITDA was $5.0 million compared with $6.2 million.
Canadian Cannabis net sales increased 13.1% to $27.9 million (C$38.2 million) on a constant currency basis;
Canadian Cannabis retail branded sales increased 25% year-over-year (fourth quarter), and 25% for the full 2022 year.
Tilray Brands, Inc.
Tilray Brands, Inc. engages in the research, cultivation, production, marketing, and distribution of medical cannabis products in Canada, the United States, Europe, Australia, New Zealand, Latin America, and internationally. The company operates through four segments: Cannabis Business, Distribution Business, Beverage Alcohol Business, and Wellness Business. On March 16th the company's stockholders approved the charter amendment to enhance corporate governance. Plus support a strategic growth plan.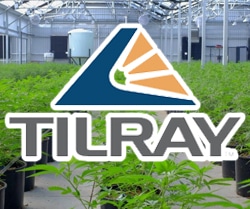 The Charter Amendment will, at the effective time of filing, cancel the Company's authorized but unissued Class 1 Common Stock and re-allocate such authorized shares to Class 2 Common Stock. At the effective time of filing the Charter Amendment, the Company's "Class 2 Common Stock" will be reclassified and designated as "Common Stock". The Charter Amendment is described in more detail in the Company's Proxy Statement dated September 22, 2022, as supplemented on February 21, 2023.
[Read More] Canadian Marijuana Stocks To Buy: 3 Penny Stocks On Watch For April
Organigram Holdings Inc.
Organigram Holdings Inc. through its subsidiaries, engages in the production and sale of cannabis and cannabis-derived products in Canada. On March 21st the company announced that BAT has designated Ms. Caroline Ferland as a nominee to Organigram's board of directors.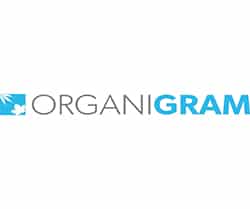 Caroline Ferland is a lawyer with extensive international experience assisting multinational companies to operate with confidence and integrity in highly regulated and high-risk environments. As well Caroline is also experienced in managing strategic litigation and regulatory investigations.
Words From The Company
"We are thrilled to welcome Caroline to our Board of Directors. Her extensive experience in legal and regulatory matters combined with experience with BAT will be a tremendous asset to our Board", said Peter Amirault, Board Chair, Organigram.